Glass Shower Doors – Repair and Replacement Services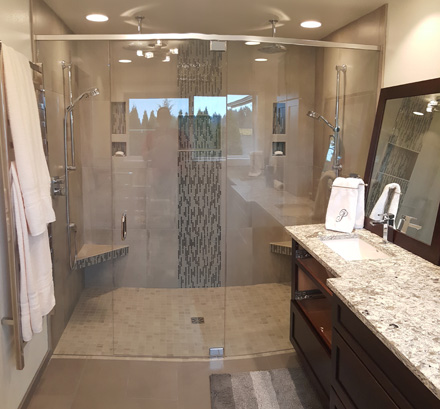 Our shower doors and shower enclosures receive little notice in the rush of our busy days. However, if your shower door is cracked or broken it definitely requires attention!
We repair and install glass shower doors regardless of the size, type or complexity. This is what sets us apart from others, whether we are installing new shower doors, creating and installing glass shower stalls, or constructing new shower enclosures:
Our high level of service
Dedication to customer satisfaction
High-quality materials
Affordable remodels, repairs and installations
With years of experience in repair and replacement of shower doors, as well as new shower enclosures construction, we are an excellent resource for shower remodel services.
Call Access Windows & Glass to learn more about our glass bathtub doors, frameless shower doors and shower surrounds installations.
We Can Create and Install Glass Shower Stalls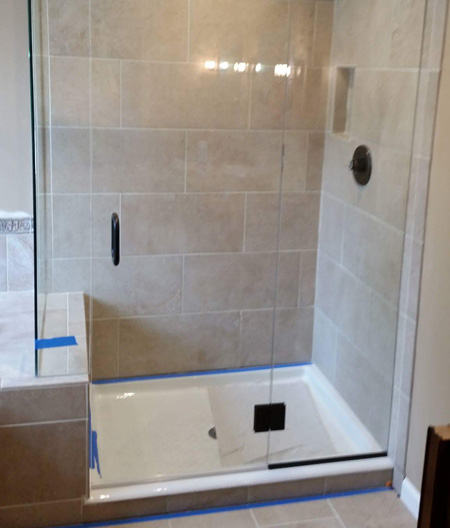 Are you ready to upgrade your shower with a beautifully-designed and constructed glass-enclosed shower?
We have years of experience in creating and installing glass shower stalls, glass shower doors and shower enclosures for both remodels and new construction.
Homeowners and builders come to us to provide superior quality and affordable designs and installations in custom sizes and configurations including, but not limited to:
Hinged or bypass shower doors
Frameless glass shower doors
Shower surrounds and shower enclosures
Glass bathtub doors
We create, design, install, repair and replace shower doors, stalls and enclosures that complement and enhance the beauty of your dream shower space. Call us today to learn how we can provide an affordable installation in your home.
Glass Shower Enclosures – New Construction or Remodels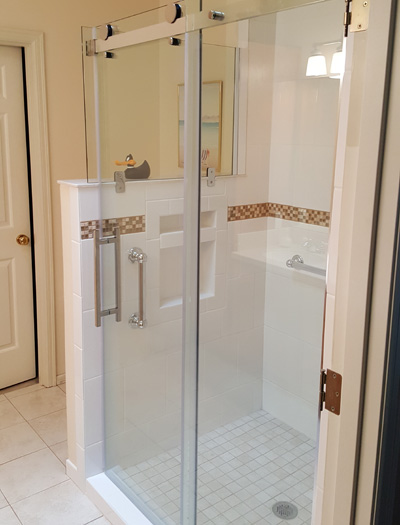 Do you need inspiration for a new construction, or remodeling design ideas for glass shower enclosures with upgraded features?
Come in to visit with us about our wide variety of creative ideas and select from the style and design of glass shower doors and shower stalls that would be perfect for you. We can fabricate and install a complete project to your specifications, or provide remodels such as:
Repairs of glass shower doors
Installations of beautiful shower stalls
Fabrication and installation of doors to your specifications
Creation of a shower surrounds that add value and style to a room
New construction glass bathtub doors
And not only do we provide highly-skilled glass services, but our installations are completed with top-quality craftsmanship on time and on budget!
Call Access Windows to schedule a consultation for a remodeling project, and to explore our wide variety of custom glass offerings that will add value to your home. 253-534-8200