Glass Shower Doors - Repair & Replacement Services in University Place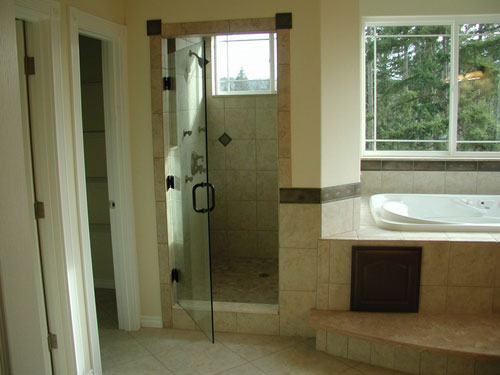 If you have been thinking of remodeling your old and outdated bathroom but are hesitant because of the costs involved, we can help. We at Access Windows & Glass, LLC provide a wide range of shower stalls, shower enclosures, and glass shower doors for your University Place, WA home.
We can help you remodel your bathroom in as little as one day. As a reliable and established company, we provide:
Frameless glass shower doors
Tempered glass shower doors
Glass bathtub doors
Corner shower stalls
Shower surrounds
You can rely on us for superior glass shower doors installation in your University Place home. We do not go by the one-size-fits-all strategy, but provide customized shower stalls and shower enclosures, giving your bathrooms a fantastic look.
We Create and Install Glass Shower Stalls in University Place Homes
We are aware that the requirements and styles of each client are different. We respect this, and provide customized shower stalls for your University Place home.
You can expect to receive a number of benefits from the shower stalls that we install in your University Place home, like:
Easy installation
Low maintenance
Freedom from mold and mildew
Gorgeous finish
Paying attention to the finer details of shower stalls installation in your University Place home, we ensure that you will be proud of your bathroom and the fact that you chose us for installation.
Glass Shower Enclosures - New Construction & Remodels in University Place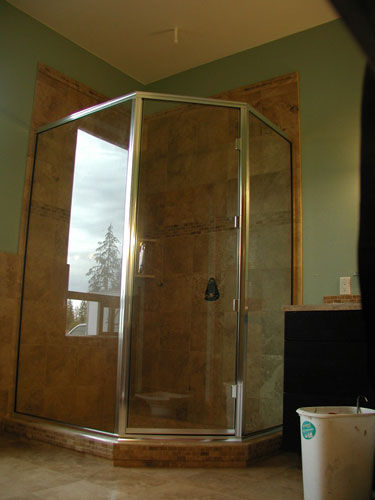 When you are looking to remodel your bathroom, you want only the best products. We can provide you with the best quality shower enclosures for your University Place home. You can choose us for the installation of shower enclosures in your University Place home as we:
Are experienced
Provide customized solutions
Have a wide variety of shower enclosures
Offer competitive pricing
Our skilled and experienced technicians have the latest equipment and tools to cater to all types of installations of glass shower doors and shower enclosures in University Place. Regardless of whether you want framed or frameless enclosures in your bathroom, we will provide you satisfactory services within your scheduled time and budget.
If you have been thinking of upgrading your bathroom and want the assistance of a reliable company that caters to University Place, call us at 253-534-8200.